The crypto market is continuously expanding, with new projects pushing the boundaries of blockchain technology and its impact on traditional industries. Among the plethora of altcoins on the market, three cryptocurrencies stand out, capturing investors' attention: Monero (XMR), Polygon (ADA), and a game-changer entrant in the Web3 space, Borroe (ROE). 
Borroe: Unleashing the Potential of Web3 Funding
Borroe is a groundbreaking AI-powered funding marketplace specifically designed for content creators and Web3 participants. Its unique model provides an opportunity for instant cash flow generation by allowing users to sell their future earnings from sources like subscriptions, royalties, and invoices. 
In other words, by minting NFTs, Borroe provides a platform for businesses to raise funds by selling future streams of income at a discounted price. Meanwhile, investors can buy fractionalized NFTs to generate stable, low-risk returns, with a fixed loan repayment date and amount. On the platform, you can buy invoices and filter them based on AI credit rating, business financial track record, industry, ESG metrics, and more.
The Borroe platform is a unique blend of AI risk assessment, blockchain technology, and efficient payment solutions. This combination makes for a secure and straightforward fundraising process. 
To top it all off, Borroe creates an exciting peer-to-peer ecosystem that allows buyers to easily trade discounted invoice NFTs on secondary markets. This model is in perfect alignment with the Web3 goal of user empowerment and ownership, positioning Borroe as a forerunner in the industry.
At press time, Borroe is in its presale stage at a price of only $0.01. The native token, ROE, which underpins all transactions on the platform, is set to reach gains of 300% by the end of its last presale stage. 
Overall, the innovative funding project is the first Web3 platform that businesses can use to discount future cash flows and unlock immediate cash that can be used for various opportunities, including stock purchases, equipment upgrades, or marketing.
The fractionalized NFTs on the platform are also a standout feature as they broaden access to more market participants, unlocking liquidity for businesses and unique investment opportunities. 
Monero Leads the Privacy Coin Market
Monero is a popular choice among investors due to its high focus on privacy and decentralization. Unlike many other cryptocurrencies, Monero transactions are not just encrypted but are also untraceable. It is considered the leading privacy coin on the market thanks to its cutting-edge technology. 
With steady growth in its value and a limited supply of coins, Monero presents an exciting and promising investment opportunity alongside CBDCs. The innovative CBDCs – central bank digital currencies – are on the opposite side of the spectrum. While Monero offers privacy and anonymity, CBDCs are regulated by central banks and provide transparency and traceability.  
Polygon to Replace MATIC with POL
Polygon's unique feature is that it effectively transforms Ethereum into a full-fledged multi-chain system, often referred to as the 'Internet of Blockchains'. Recently, it has announced Polygon 2.0, which will overhaul the current framework. 
The new POL token, part of the changes introduced by Polygon 2.0, will generate staking rewards and will be used to validate multiple chains. The update is expected to boost interest in Polygon's token, and MATIC holders will be able to exchange their tokens for POL on a one-to-one basis.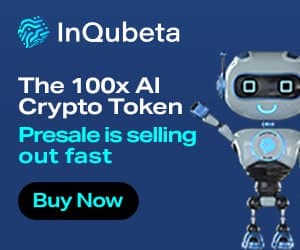 Summary
While Monero offers unmatched privacy and Polygon provides incredible scalability, Borroe stands out for its groundbreaking solution to the funding challenges of the Web3 industry. With its unique value proposition, innovative technology stack, and strong management team, Borroe is poised to disrupt this traditional industry and become a leading crypto in the global market.
As a result, Borroe not only finds itself among the top altcoins of the moment but also presents a compelling case for being one of the must-buy altcoins for any investor seeking to capitalize on the growing Web3 space.
Buy Presale: https://borroe.finance/
Website: https://borroe.finance/
Telegram: https://t.me/borroe_finance
Twitter: https://twitter.com/Borroe_Finance
Crypto News Flash Disclaimer: This publication is sponsored. Crypto News Flash does not endorse and is not responsible for or liable for any content, accuracy, quality, advertising, products, or other materials on this page. Readers should conduct their own research before taking any actions related to the company. Crypto News Flash is not responsible, directly or indirectly, for any damage or loss caused or alleged to be caused by or in connection with the use of or reliance on any content, goods, or services mentioned in the press release.


https://www.crypto-news-flash.com/these-gems-are-the-must-buy-altcoins-of-the-moment-monero-xmr-polygon-ada-borroe-roe/