Two top Reddit-linked tokens are on a rampage over the past week.
The positive momentum is driven by sentiment in the potential listing on Kraken.
---
The native tokens of the Reddit community Moons (MOON) and Bricks (BRICK) are currently outperforming many crypto assets in the market. Both tokens recorded massive upsurges as speculation rose about a favorable Reddit rule change and a much anticipated possible listing on United States-based Kraken exchange.
Moon which is an exclusive community-driven token of a thriving subreddit known as r/CryptoCurrency gained up to 300 percent.
As of 15:00 (UTC) on July 16, MOON was trading at $0.0931 and by Monday, July 17th, the token had amassed 244 percent, reaching a new high of $0.3210. Shortly after, MOON dipped to $0.2490, a price dip that was accompanied by a series of intermittent surges. At the time of this writing, the subreddit token was trading at $0.5009, after gaining 31.6 percent during the last 24 hours.
This token is issued as a reward to participants as a form of recognition for their engaging posts and comments within the subreddit.
In the past seven days, the asset has seen a remarkable price gain of more than 300%. The other Reddit token that is currently making waves, BRICK is the native token of another subreddit dubbed r/FortniteBR. It is dedicated to die-hard fans of the popular video game Fortnite. Bricks are usually issued as a reward to users who contribute to the subreddit.
The r/FortniteBR token massive price rally gained momentum on Sunday as well. BRICK was trading at $0.0059 and later spiked to $0.0364 on Tuesday, having gained 516.9 percent then resistance struck. Resistance from the bear took the price of the token to $0.0277 before another surge to $0.4402. This value represents a total increase of 533 percent over the past week and a 238 percent 24-hour surge. At present, BRICK is trading at $0.330628.
Reddit Users Anticipate Kraken Listing
Similar to MOON, BRICK can be traded, tipped, and used for various community-related activities. So far, it is safe to say that both MOON and BRICK have efficiently sustained their positive bull momentum. For investors who stacked these tokens earlier on, the recent price gains would have helped raked in massive profit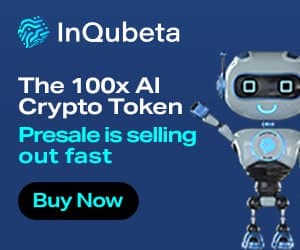 On the other hand, Reddit users are earnestly looking forward to the Kraken listing and it is in this premise and that of a change in Reddit's terms of service that MOON and BRICK are recording their impressive jumps. According to the latest adjustment in the Reddit TOS, Reddiors are permitted to claim and trade virtual items including avatars which are verifiable on a blockchain. Previously, the use of trading points was prohibited on Reddit.
Kraken is one of the crypto exchanges that Reddit is considering and the digital asset trading firm has confirmed that it is open to additional listings although it did not specifically mention the listing of MOON. Should the listing be confirmed, we may see additional upside for both MOON and BRICK and as such, now may be a good time to buy up.
Crypto News Flash does not endorse and is not responsible for or liable for any content, accuracy, quality, advertising, products, or other materials on this page. Readers should do their own research before taking any actions related to cryptocurrencies. Crypto News Flash is not responsible, directly or indirectly, for any damage or loss caused or alleged to be caused by or in connection with the use of or reliance on any content, goods, or services mentioned.


https://www.crypto-news-flash.com/these-2-altcoins-surge-by-533-and-300-fueled-by-reddit-boost-and-potential-kraken-listing-is-now-the-time-to-invest/