The top accounting firm, KPMG has given validation to Bitcoin per its latest report.
The advisory services firm noted that Bitcoin mining is less harmful compared to other industries like tobacco and tourism.
---
Big Four accounting giant KPMG, has developed an apt interest in Bitcoin (BTC) and its alignment with environmental, social, and governance (ESG) principles. 
The firm released a report which detailed the benefits of Bitcoin across an ESG framework as well as the misconceptions that have been propagated over time. On a close look at each component of the ESG, the KPMG report highlighted that emissions are more associated with environmental damage than energy usage.
Bitcoin emission was compared to that of other sources like tobacco and tourism. In the end, it was discovered to be only the second smallest contributor behind "Video (US)." This indicated that BTC emissions may be smaller than it is often made out to be. Over the years, Bitcoin mining firms have devised means of enhancing their carbon footprints. The report listed some of these strategies which include the use of renewable energy and energy produced from methane for mining.
Last year, semiconductor company Intel Corporation launched an improved Bitcoin mining chip dubbed Intel Blockscale ASIC that consisted of "on-chip temperature and voltage-sensing capabilities" alongside 256 integrated circuits per chain support. According to Intel, the chip was introduced to tackle the challenges of BTC miners in such areas including environmental, social, and governance issues in the blockchain sector.
Similarly, the first nuclear mining center came to the United States earlier this year as part of miners plans to reduce carbon emissions and provide sustainable electricity. Some miners have started recycling the intense heat derived from heavy mining rigs to warm homes, and greenhouses for plants. Mining firms like Crusoe Energy traps flared natural gas from oil fields to power modular Bitcoin mining data centers.
>> Buy Bitcoin quickly and securely with PayPal, credit card or bank transfer at eToro.
Visit Website
KPMG Clarifies More Misconceptions About Bitcoin Mining
Furthermore, the report clarified that Bitcoin's contribution to money laundering is also a small fraction compared to the entire volume of money laundered globally. Data from the United Nations Office on Drugs and Crime shows that money laundering accounts for 2-5% of the global Gross Domestic Product (GDP).
On the other hand, it accounts for only 0.24% of BTC transactions, per data from Elliptic. It was also discovered that laundered money was mostly received in Ethereum (ETH), stablecoins, and altcoins than in BTC. The KPMG report went on to mention other positive use cases of BTC including the fundraising for Ukraine during its invasion by Russia and electrification in rural Africa.
KPMG reiterated that Bitcoin is still misunderstood but at the same time, the company encouraged crypto mining companies to continue utilizing more sustainable electricity sources for their operations. The accounting firm recommends that these crypto firms collaborate with renewable energy developers, grid operators, gas producers, and landfill managers as this would help them adopt cleaner technologies. Ultimately, mining companies will be required to take responsibility for their effects owing to expanding regulatory oversight around the world.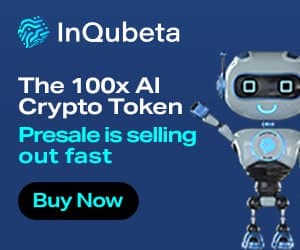 Best Crypto Exchange for Everyone:
Invest in Bitcoin (BTC) and 70+ cryptocurrencies and 3,000+ other assets.
0% commission on stocks – buy in bulk or just a fraction from as little as $10.
Copy top-performing traders in real time, automatically.
Regulated by financial authorities including FAC and FINRA.

2.8 Million Users
Get Started
Crypto News Flash does not endorse and is not responsible for or liable for any content, accuracy, quality, advertising, products, or other materials on this page. Readers should do their own research before taking any actions related to cryptocurrencies. Crypto News Flash is not responsible, directly or indirectly, for any damage or loss caused or alleged to be caused by or in connection with the use of or reliance on any content, goods, or services mentioned.


https://www.crypto-news-flash.com/big-four-accounting-firm-discusses-esg-benefits-of-bitcoin-and-dispels-misconceptions/