Leading Chinese layer-1 solution Neo Network (NEO) is on the verge of a break-out as price action battles upper trendline resistance with a +7% pump – is it too late to buy Neo? Find out in NEO price analysis.
The pump comes at a time of wider efforts to grow the ecosystem, following an on-boarding campaign at Token2049 by Neo Co-Founder Da Hongfei, and Flamingo Finance's restoration of cross-chain functionality in face of blooming volumes on the growing DeFi protocol.
During the Token2049 event, Da Hongei highlighted the need to stimulate growth and offerings to entice a new generation of users to onboard onto Web3. 
"Action equals motivation minus resistance. To drive mass adoption, we need scenarios where users have a strong motivation to embrace Web3," said Honghei. 
"We need exceptionally user-friendly wallets to onboard Web3 users."
NEO Price Analysis: Is it Too Late to Buy NEO?
In the aftermath of the sudden upside move, NEO is currently trading high in the channel at a market price of $7.49 (representing a 24-hour change of -2.73%).
This comes as price action battles major resistance from a descendant upper trendline, a breakout here could see a whole new rally ignite for NEO.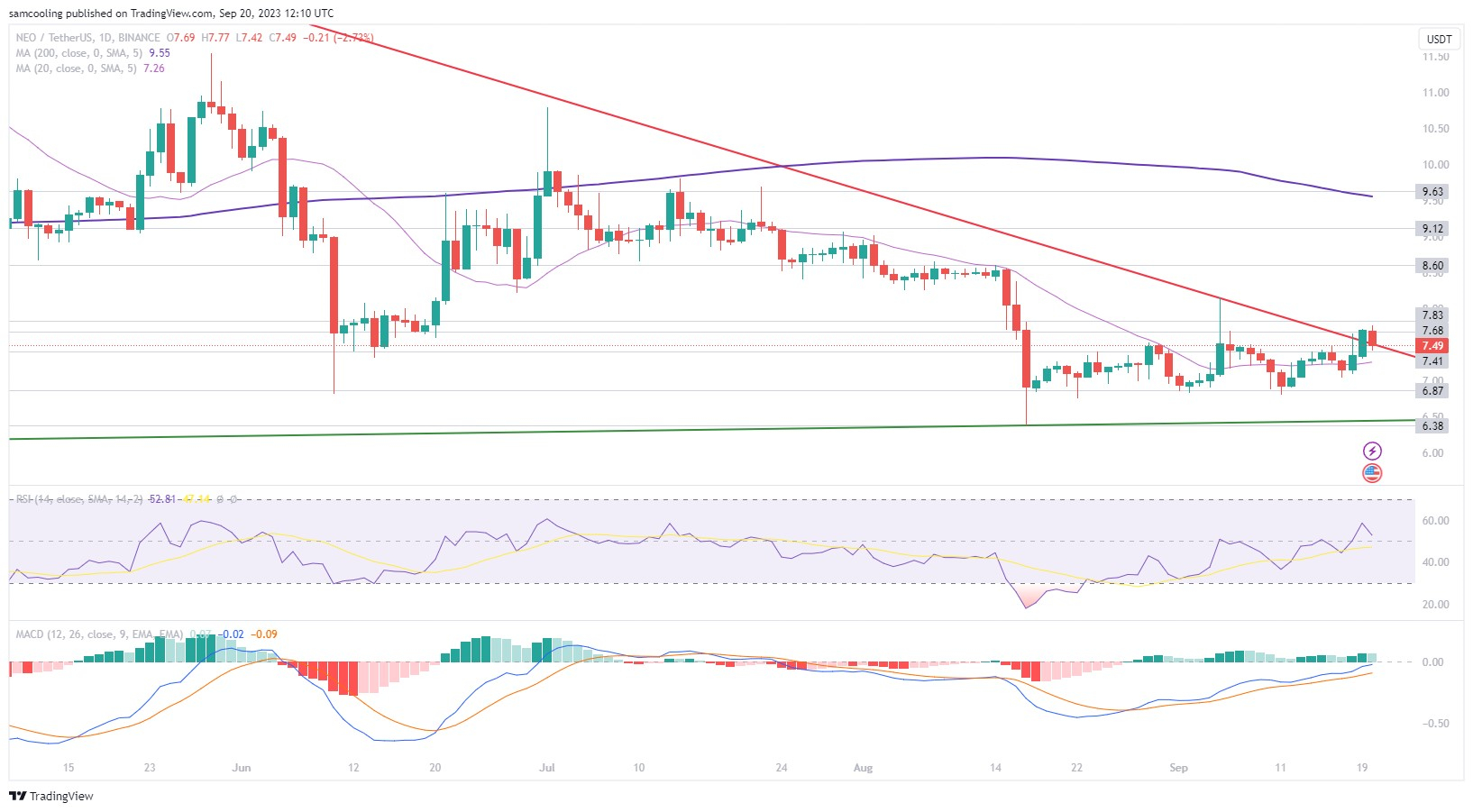 With strong technical structure following the bounce out of double-bottomed structure; a move which saw NEO reclaim poised position atop the 20DMA (at $7.27) – upside is looking promising, with a move targeting the 200DMA (at $9.54) likely in the event of a breakout.
Shifting attention to NEO's indicators, despite the RSI heating up to an overbought signal, the localised retracement following the pump has rapidly cooled the indicator down to a neutral 52 – indicating consolidation here (which would trigger a breakout).
While the MACD is showcasing bullish divergence at 0.07 – reflecting of the momentum underpinning the bounce from double-bottomed support.
Overall, NEO is in strong form here – with price action teetering on the edge of a breakout – it seems all that remains is a fundamental catalyst to trigger a rally.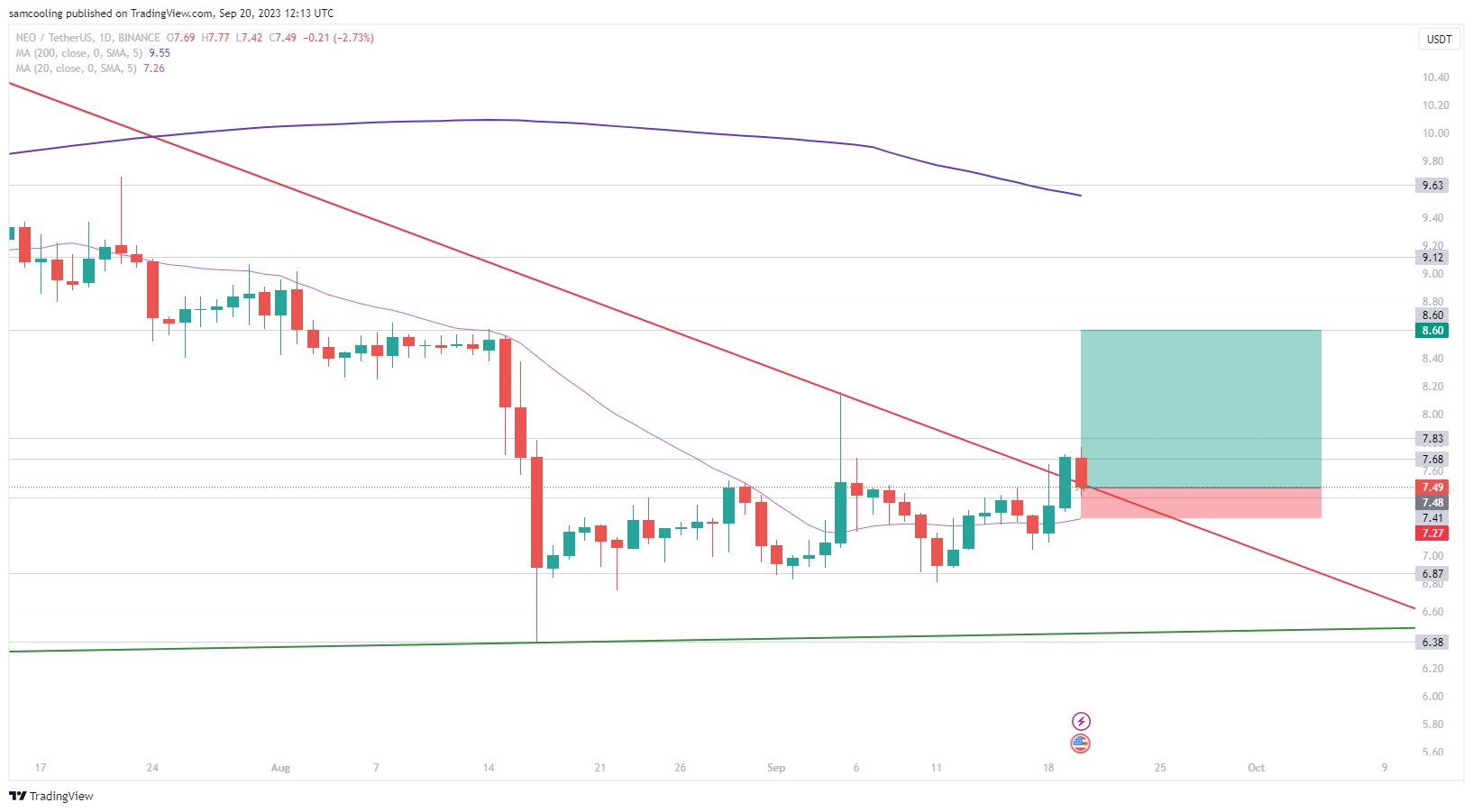 This leaves NEO with an upside target at $8.60 (+14.97%) – a move which would see NEO breakout of the current descendant trading channel, and positioned for a re-test of 200DMA resistance.
While downside risk here remains limited, with a continued retracement likely to find support at the 20DMA at $7.27 (-2.81%).
NEO therefore has a risk: reward ratio of 5.33 – a fantastic entry with significant upside potential, and certainly not too late to buy NEO.
But while bag-holders brace for another Chinese skyrocket, top traders are already scouring the market for alpha ahead of their next big trade using Launchpad XYZ.
Only 6 Days Left to Gain Access to Pro AI Trading Insights Platform With 16% Bonus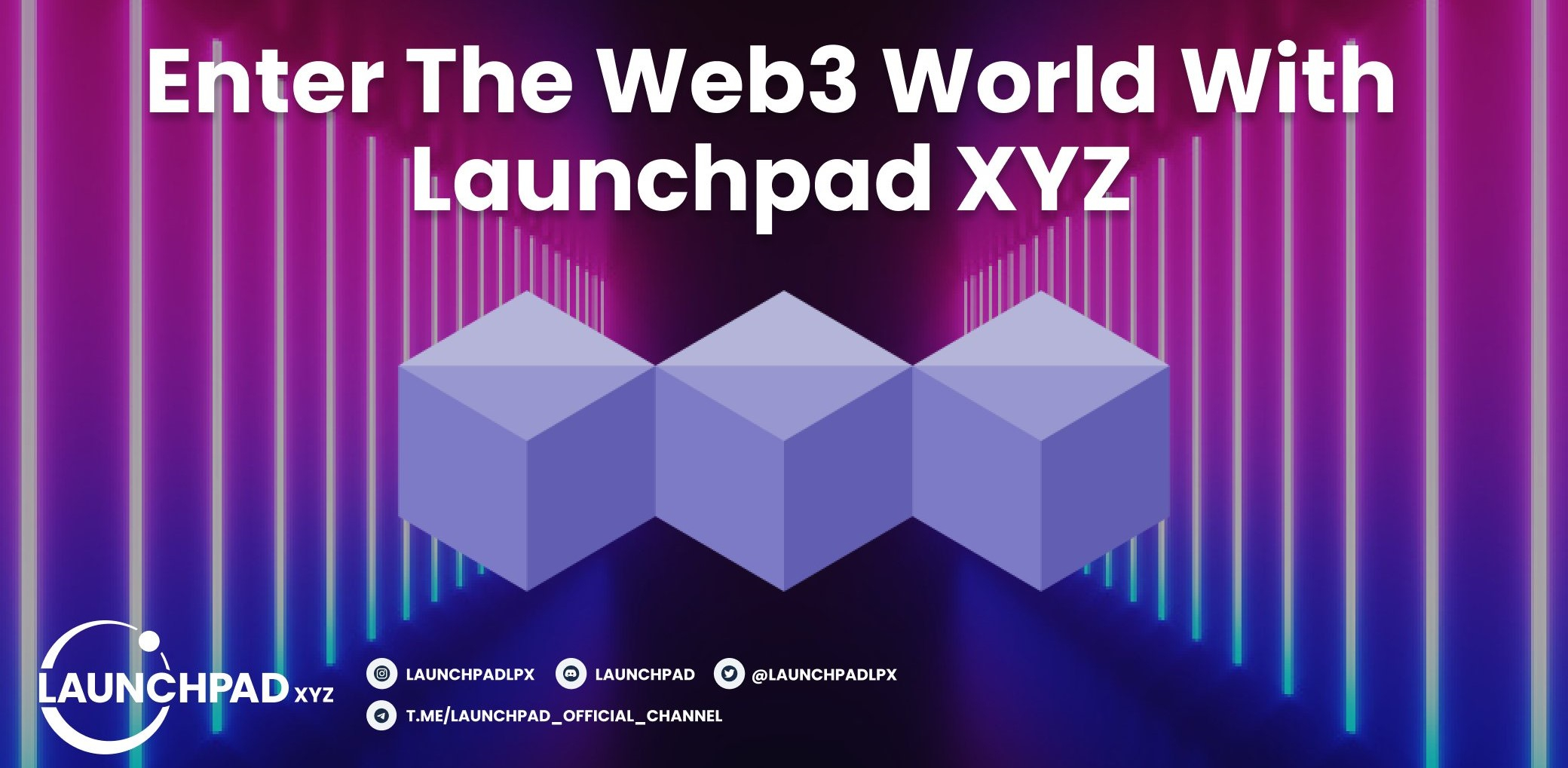 There is less than a day left to buy Launchpad XYZ (LPX), an innovative ecosystem designed to lower the entry barrier to Web 3.0 with user-friendly tools, insights, and analytics.
Whether you're a seasoned crypto user or just starting, this platform offers a range of features, such as NFT discovery, a decentralized exchange (DEX), a Web3 wallet, and utility token analysis.
At the heart of the Launchpad XYZ ecosystem lies the $LPX token – holders who stake a minimum of 10,000 tokens can reap numerous benefits, including substantial fee discounts, exclusive early access to NFT mint whitelists and presales, beta play-to-earn game launches, as well as cool community prestige badges.
The platform's intention to list LPX on major cryptocurrency exchanges is expected to drive significant demand for the token.
Following the introduction of its primary features in Q3 2023, Launchpad XYZ anticipates substantial user adoption.
With its maximum token supply of 1 billion, $LPX is set to launch on crypto exchanges later this year with a fully diluted market cap of $70 million. This makes it a platform to watch in the rapidly evolving crypto industry.
Given its comprehensive suite of features and ambitious vision, Launchpad XYZ is set to break barriers and redefine the crypto space.
As it facilitates an inclusive Web3 ecosystem, the $LPX token is proving itself a promising opportunity for investors. Whether you're new to the crypto world or a seasoned investor, Launchpad XYZ is one platform you can't afford to overlook in 2023.
Explore the latest Web3 presale projects, P2E Hub for gaming, the Metaverse Experience Library, and the Trading Terminal for an immersive experience.
Future developments include a marketplace for fractionalized assets, a Trading Edge Game, and creator tools for brands.
Don't miss out on the opportunity to invest in Launchpad XYZ, a promising project with the potential for significant growth. 
For more information, visit Launchpad XYZ today, also stay tuned with the project Twitter and Telegram to receive all of the latest updates and team news.
Buy LPX Here
.Disclaimer: Crypto is a high-risk asset class. This article is provided for informational purposes and does not constitute investment advice. You could lose all of your capital.


https://cryptonews.com/news/it-too-late-buy-neo-neo-price-shoots-up-7-as-viral-new-crypto-ai-project-secures-17-million.htm