Share:
Bitcoin SV (BSV) has recently been one of the standout performers in the crypto market, surging over 10% in the past 24 hours.
BSV's price is now trading above the $41.00 level – the highest since early July.
With traders anticipating further upside for BSV, one emerging crypto also attracting attention is Bitcoin Minetrix (BTCMTX), which offers a novel way to capitalize on BTC mining yields.
Bitcoin SV breaks out as bulls target $50 next
Bitcoin SV emerged as a hard fork of Bitcoin Cash in 2018, featuring larger block sizes to enable greater scalability.
After a prolonged period of lackluster price action, BSV has seen a resurgence in recent weeks, rising by 57% from August's low.
This price pump allowed BSV to break above the critical $40.00 resistance level that had capped the coin since July.

Additionally, BSV hit a 100-day high of around $43.33 yesterday before the price pulled back slightly.
The breakout was driven by bullish sentiment from the broader crypto market, which has remained since the false rumors that BlackRock's spot BTC ETF application had been approved.
Although these rumors weren't directly related to BSV, the general uptick in market sentiment likely contributed to its recent gains.
Currently, Bitcoin SV is ranked first on CoinMarketCap's list of the top crypto gainers, ahead of fellow trending tokens Injective (INJ) and Mantle (MNT).
Can BSV continue pumping until the end of 2023?
Looking ahead to the remainder of 2023, Bitcoin SV has the potential for upside if bullish momentum persists.
However, BSV may encounter resistance around the $50.00 level, which has proved to be a strong psychological barrier in the past.
This is a logical target for bulls in the near term and would represent a further 20% push from today's price.
For sustained growth beyond that, BSV would need to see increased adoption and real-world usage beyond what it currently offers.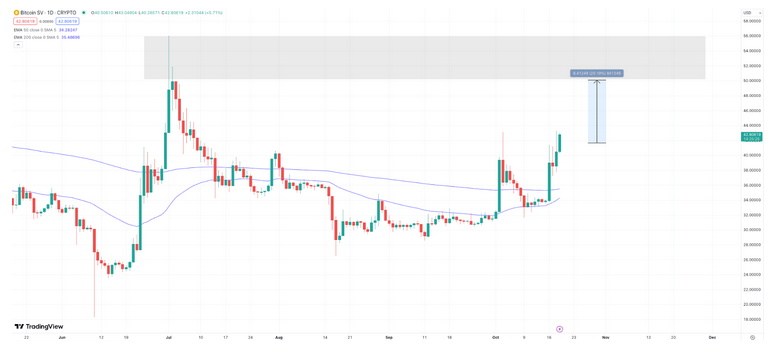 Its scalability advantages could become more sought after if crypto bull market conditions arise – yet competition from other blockchains may challenge its market position.
Given its current network activity and role in the crypto ecosystem, a reasonable price target for BSV by year's end is $50 to $56, aligning with the resistance level and wick seen on July 1.
With CoinGecko sentiment analysis revealing that more than 75% of users are "feeling good" about Bitcoin SV's prospects, the backing supports further price gains in the weeks ahead.
Bitcoin Minetrix poised for exponential growth as the next big crypto mining disruptor
As traders look ahead following Bitcoin SV's breakout, the big question is which altcoin could be poised for a similar price pump next.
One contender gaining traction is Bitcoin Minetrix (BTCMTX), an innovative new crypto project focused on making BTC mining accessible through its staking model.
BTCMTX operates using a "Stake-to-Mine" concept where users can stake their tokens to earn mining credits.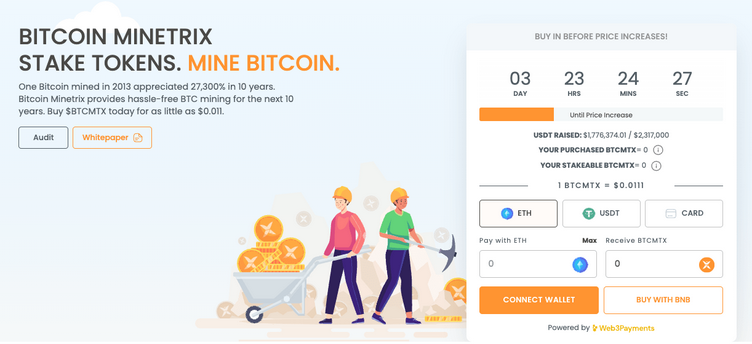 These credits are then destroyed to gain cloud mining power for Bitcoin – opening up BTC mining to everyday crypto enthusiasts.
BTCMTX also offers staking rewards of up to 331% per year for token holders, providing another source of recurring income.
With mining power becoming increasingly difficult for individuals to obtain, BTCMTX's model looks well-positioned to tap into growing market demand.
Currently in its presale phase, Bitcoin Minetrix has already raised an impressive $1.7 million in just one month, with BTCMTX tokens on offer for $0.0111 each.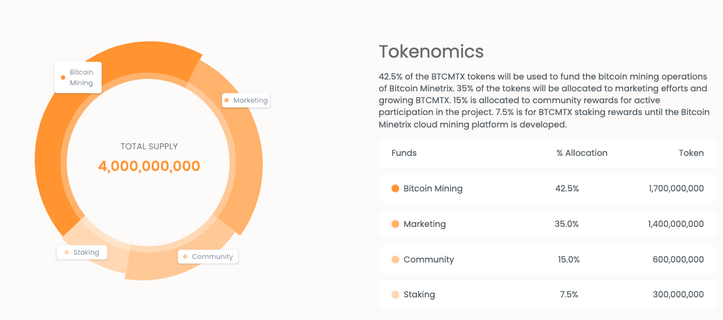 Investors worldwide have been clamoring to get involved in the presale, given that BTCMTX is poised to be launched on major exchanges once it concludes.
Adding to its momentum, BTCMTX is currently ranked first on CoinSniper, signaling strong interest from the crypto community.
Moreover, the project's Telegram channel has grown substantially, indicating the potential for a successful open market launch.
With an ambitious vision and exciting use cases, BTCMTX could follow BSV in delivering significant upside for bullish investors before the end of 2023.
---
Visit Bitcoin Minetrix Presale
---
https://www.fxstreet.com/cryptocurrencies/presale-token-news/bitcoin-sv-price-prediction-as-bsv-hits-top-crypto-gainers-and-traders-back-bitcoin-minetrix-to-pump-next-202310191332