As the bear market draws to a close, now is the time to explore platforms like InQubeta, a game-changing AI startup funding platform driven by the deflationary $QUBE token, and investigate the potential of top-tier altcoins like Ethereum and Binance Coin. This article unlocks the exciting world of alternative crypto investments.
Analyst: The Bear Market Is In The Last Phase
In a recent development, Morgan Stanley's Chief Investment Officer, Mike Wilson, has suggested that the bear market in stocks may be nearing its end, although he cautioned that the final phase could be particularly turbulent. According to Wilson, the Federal Reserve's rapid provision of liquidity during a contagion crisis should not be interpreted as a signal for investors to engage in high-risk investments.
Wilson expressed concerns about the current market conditions, citing a combination of factors including a growing credit crunch and overly optimistic earnings estimates. He argued that these conditions might lead to a significant market downturn. Specifically, he pointed out that earnings growth expectations are too high given the challenges that companies are currently facing, and the Fed's decision to raise interest rates during a period of declining earnings is exacerbating the situation.
Some investors have recently speculated that the Federal Reserve's efforts to support banks and inject liquidity into the system resemble quantitative easing, which has driven gains in the stock market. However, Wilson countered this notion, stating that the liquidity injections are unlikely to alleviate tight lending conditions contributing to a credit crunch.
Wilson also highlighted that most of the funds provided by the Fed to banks during the crisis are unlikely to result in new credit for customers. He believes that these funds won't have the usual economic impact of increasing bank deposits due to their temporary and emergency nature.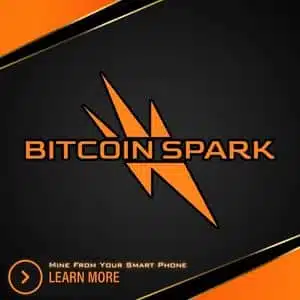 Furthermore, Wilson noted that the bond yield curve has steepened significantly, which historically has been a precursor to an impending recession. Despite these warning signs, he observed that earnings predictions have remained high, but he expects them to be adjusted downward as the next quarterly reporting season approaches.
While there are indications that the bear market for stocks may be approaching its conclusion, there are also significant concerns about the volatility and potential downward trends in the market, driven by factors such as high earnings expectations and a credit crunch. Many of these are the same that caused the bear market for crypto. If Wilson is correct, and this is the final tumultuous phase of bearish conditions, then it is also the ideal time to broaden portfolios and accumulate in preparation for the bull run.
Top-Tier Altcoins to Accumulate
These  altcoins represent a select group of alternative cryptocurrencies that have established themselves as robust and reputable assets within the crypto market. These digital currencies are often recognized for their strong fundamentals, including advanced technology, real-world use cases, and active development teams.
Among the top-tier altcoins, Ethereum (ETH) stands as a prime example. Ethereum is not only a cryptocurrency but also a versatile blockchain platform that enables smart contracts and decentralized applications (DApps). It has paved the way for the development of the decentralized finance (DeFi) and non-fungible token (NFT) ecosystems, making it a cornerstone of the crypto space.
Binance Coin (BNB) is another notable top-tier altcoin. Created by the Binance cryptocurrency exchange, BNB serves as the native token for the Binance ecosystem. It offers reduced trading fees on the platform and plays a vital role in various Binance initiatives, including the Binance Smart Chain (BSC).
Cardano (ADA) has gained recognition for its commitment to scientific research and peer-reviewed development. It operates as a blockchain platform aiming to provide a secure and scalable infrastructure for the development of decentralized applications and smart contracts.
Time To Accumulate $QUBE
InQubeta is a groundbreaking crypto crowdfunding platform that has introduced an innovative approach to investing in AI startups. At the heart of InQubeta's ecosystem lies the $QUBE token, an ERC20 token with deflationary characteristics. This unique token serves as the primary medium of exchange within the platform, offering various benefits to both investors and AI startups.
One of the standout features of InQubeta which make it one of the best crypto to invest in, is its fractional investment model, enabled by $QUBE tokens. Through this model, investment opportunities are minted into non-fungible tokens (NFTs) and then fractionated. This means that even small-scale investors can participate in AI startup funding, aligning with their budget and preferences.
InQubeta's NFT marketplace plays a pivotal role in this process. Here, AI startups can list their NFTs, which represent equity or rewards in their ventures. Investors, using $QUBE tokens, can peruse these NFTs, choose those that align with their investment strategies, and acquire them seamlessly via blockchain technology and smart contracts.
Furthermore, $QUBE token holders are incentivized through staking rewards. A 2% tax on all buys and sells contributes to a burn wallet, enhancing the token's value over time. Meanwhile, a 5% tax on sells feeds into a dedicated reward pool, allowing investors to earn additional rewards by staking their tokens. In essence, the $QUBE token not only empowers AI startups but also creates an attractive investment option for those who believe in the potential of AI technology making InQubeta a top crypto to invest in.
InQubeta's overarching goal is to democratize AI startup investment. By leveraging blockchain technology and NFTs, it aims to make the process transparent, secure, and accessible to a wide range of investors. The $QUBE token, among the best cryptocurrency to buy,  lies at the core of this mission, driving innovation and growth in the AI technology space.
Conclusion
In conclusion, InQubeta's innovative approach to AI startup funding through the $QUBE token and the appeal of top-tier altcoins underscore the dynamic and diverse opportunities within the cryptocurrency landscape. As the crypto world continues to evolve, these avenues promise to shape the future of alternative investments, making it an exciting journey for investors seeking innovation and growth in this ever-changing space.
Crypto News Flash Disclaimer: This publication is sponsored. Crypto News Flash does not endorse and is not responsible for or liable for any content, accuracy, quality, advertising, products, or other materials on this page. Readers should conduct their own research before taking any actions related to the company. Crypto News Flash is not responsible, directly or indirectly, for any damage or loss caused or alleged to be caused by or in connection with the use of or reliance on any content, goods, or services mentioned in the press release.
This article is provided for informational purposes only and is not intended as investment advice. The content does not constitute a recommendation to buy, sell, or hold any securities or financial instruments. Readers should conduct their own research and consult with financial advisors before making investment decisions. The information presented may not be current and could become outdated.
By accessing and reading this article, you acknowledge and agree to the above disclosure and disclaimer.


https://www.crypto-news-flash.com/analyst-the-bear-market-is-in-the-last-phase-time-to-accumulate-qube-and-top-tier-altcoins/